UNDERGROUND WET UTILITIES
Storm Drain, Water, Sanitary Sewer, Storm Drain & Drainage Structures
UNDERGROUND DRY UTILITIES
Gas, Electric, Telecom, Cable TV, and Lighting
At PCI, we provide a multitude of construction services in the underground utility field including potable water, sanitary sewer, storm drainage and underground franchise utilities. We take the time to understand each individual project and its uniqueness to deliver a safe job on time.
INDUSTRY LEADERS PROVIDING UNDERGROUND UTILITY INSTALLATION SERVICES
VALUES AND STANDARDS THAT SET PCI APART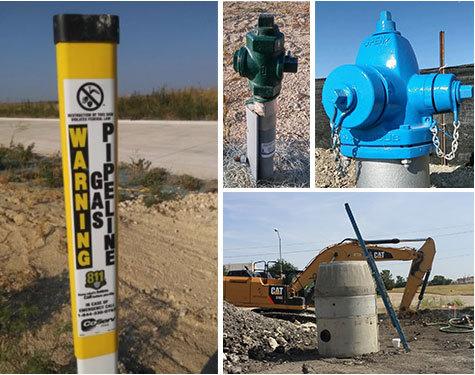 Accountability to our employees, clients and communities
Successful and consistent training, certification, licensure, and equipment education
Exceptional reputation and relationships with employees, clients, suppliers, and municipalities
High employee, client, and community partnership retention rate
Dedicated towards excellence, PCI projects are professionally completed in a safe working environment by a knowledgeable and conscientious workforce.
Our clients include residential developers, home builders, general contractors, franchise utility providers, schools, churches, and municipalities in North Texas.